We offer a course for children from 7 years to 12 years old.

The environment of our dojo is open to children with their own inner motivation. Therefore, we do not try to motivate children with punishments or rewards, but only accompany them on their way. Their way is their decision.

Contens os training has several parts: opening meditation, warm-up (stretching the whole body), practicing basic techniques of strikes and kicks separately, practicing the techniques in motion, practicing techniques in pairs on the mitt, training techniques of defense and attack, controlled combat, free fight (advanced), strengthening, closing meditation.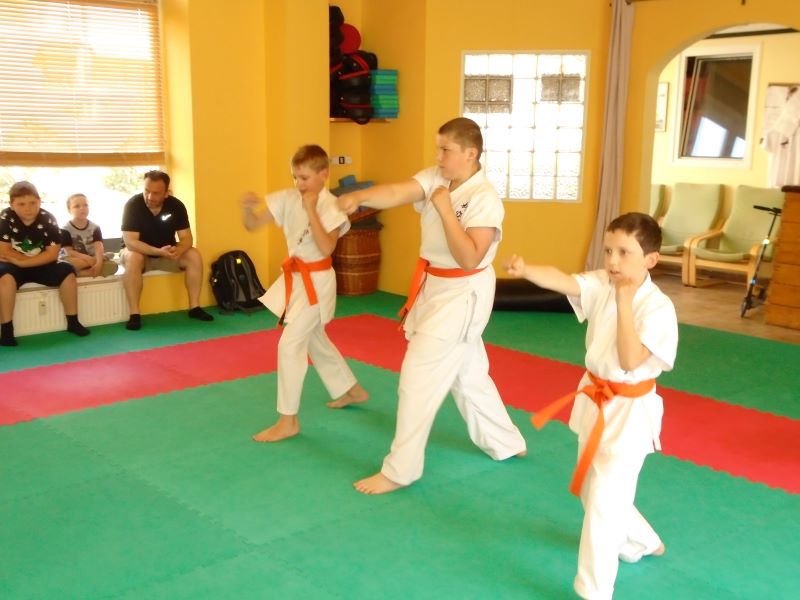 Kiai is a blend of breath and movement, teaching children to release the accumulated energy they need out. We do this not only through movement, but also by engaging the voice in exhalation, kicking and striking techniques.

When students learned some skills in class, it will be possible to try examination of Shin Karate garde (for getting coler belt)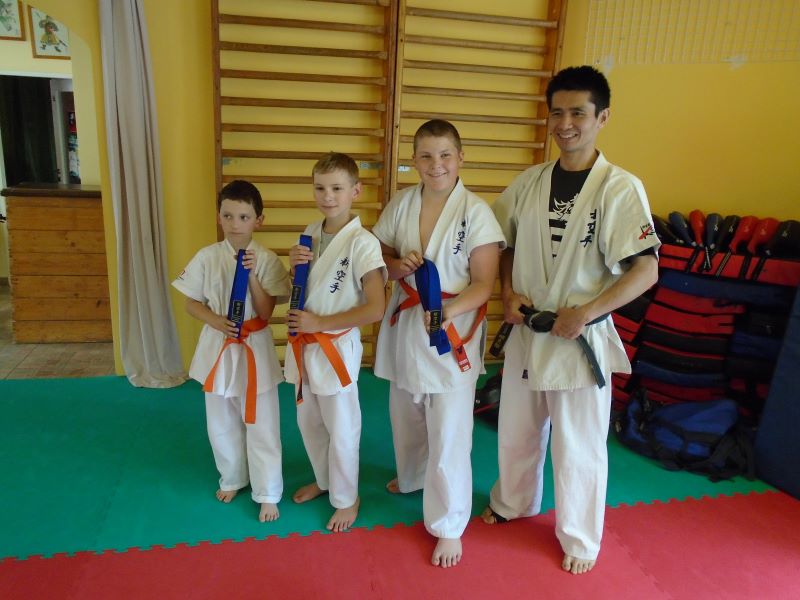 For safety reasons, punching to head are not used in combat training. We always use a helmet for practical combat triaining(sparring). Children will have sparring after a long enough time to learn the basic techniques of defense and the power to handle their power.
Place and time: see schedule
---